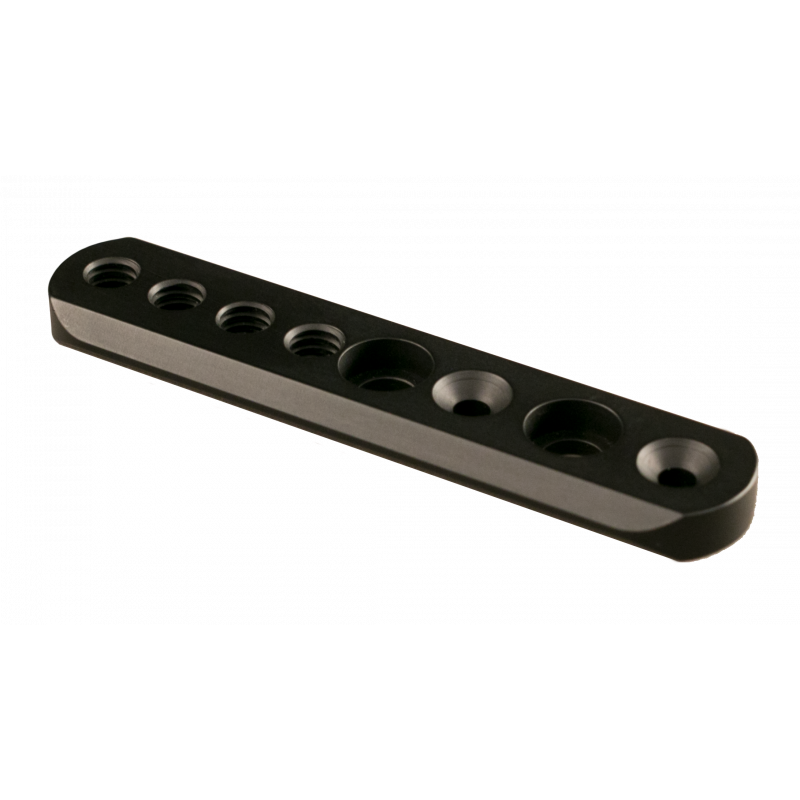  
"M" NATO Rail
Foundation rail for mounting your Lenzhound on the Ronin/M/MX baseplate.
This is included as an essential part of our Ronin-M NATO Rail Pack.
Made by Motion Dogs.
Your data is protected with 256-bit SSL encryption.

Free US shipping on orders $99+. Most orders ship in 1 business day by USPS, UPS, and DHL.

30 day return policy.
This 85mm NATO rail is specifically designed to attach to the front of the Ronin/M/MX camera baseplate. This provides the base for mounting a 15mm rod with our NATO Rail Clamp.
DESIGNED AND MANUFACTURED IN THE USA BY MOTION DOGS IN SAN LUIS OBISPO, CALIFORNIA.
You might also like