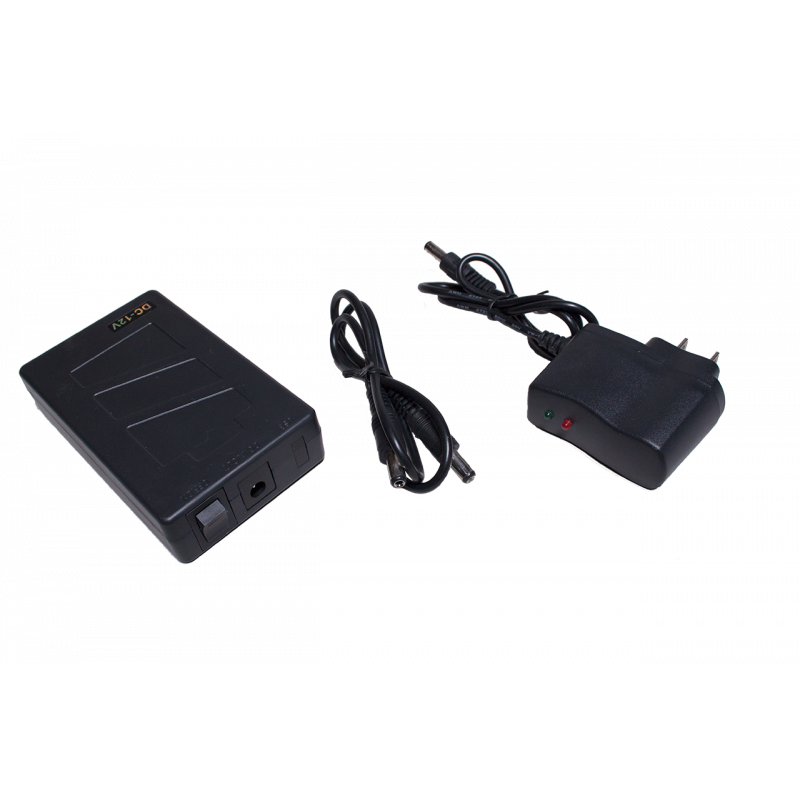  
Battery Pack
12V 3800mAh / 5V 6800mAh Lithium-ion rechargeable battery pack.
Your data is protected with 256-bit SSL encryption.

Free US shipping on orders $99+. Most orders ship in 1 business day by USPS, UPS, and DHL.

30 day return policy.
Don't hold up your shoot with dead batteries! Our Rechargeable Lithium-ion Battery Pack is designed to integrate with any 12V DC or 5V USB powered electronic device.
We offer 3 different native chargers:
North American, Type-A (US, Mexico, Canada, and Japan)
European, Type-C (Used throughout most of Europe)
United Kingdom, (UK, Honk Kong, and Singapore)
We also have an assortment of adapters for our battery packs. The appropriate adapter will be provided based on the country your order is being shipped to unless you specify which charger you'd like in your order or have special needs for international traveling.
Refer to this table if you have any questions about what kind of charger or adapter you need.
Features
3800mAh Capacity at 12V
6800mAh Capacity at 5V
Standard 2.1mm DC jack for 12V output
USB port for 5V output
Power level indicator lights
Includes wall charger and cables.
Battery weight: 165 grams
Battery cable weight: 14 grams
You might also like