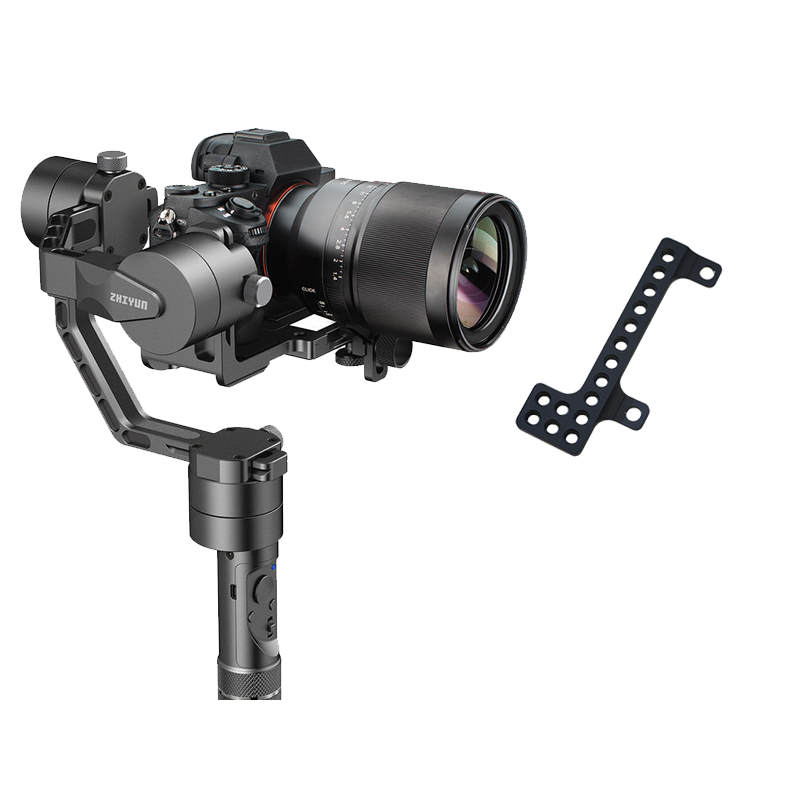  
Cheese Plate for Zhiyun-Tech Crane Plus and v2
Cheese plate specially designed for the Zhiyun-Tech Crane Plus and Crane v2 3-Axis Handheld Gimbal Stabilizer
Provides an assortment of 1/4-20" threaded holes expanding the range of possibilities with what you can do with your Zhiyun Crane .
Works perfect with the SmallRig 15mm Single Rail Clamp to add rod support for motorized follow focus to your crane (we've tested it with our Lenzhound!).
Your data is protected with 256-bit SSL encryption.

Free US shipping on orders $99+. Most orders ship in 1 business day by USPS, UPS, and DHL.

30 day return policy.
Cheese plate with an array of 1/4-20" holes to easily attach a wide range of accessories to the Zhiyun-Tech Crane v2 3-Axis Handheld Gimbal Stabilizer.
Ideal for adding a SmallRig 15mm Single Rail Clamp for 15mm rod support, counter-balances, and other 1/4-20 mounted accessories you may have.
Compatibility
Zhiyun Crane Plus 
Zhiyun Crane v2 (Not the same as the Crane-2!)
Includes
Cheese Plate for Zhiyun Crane Plus/v2
2x 1/4-20" mounting screws
Hex wrench
Weight: 25g
Material: Aluminum
Designed and manufactured by Motion Dogs.