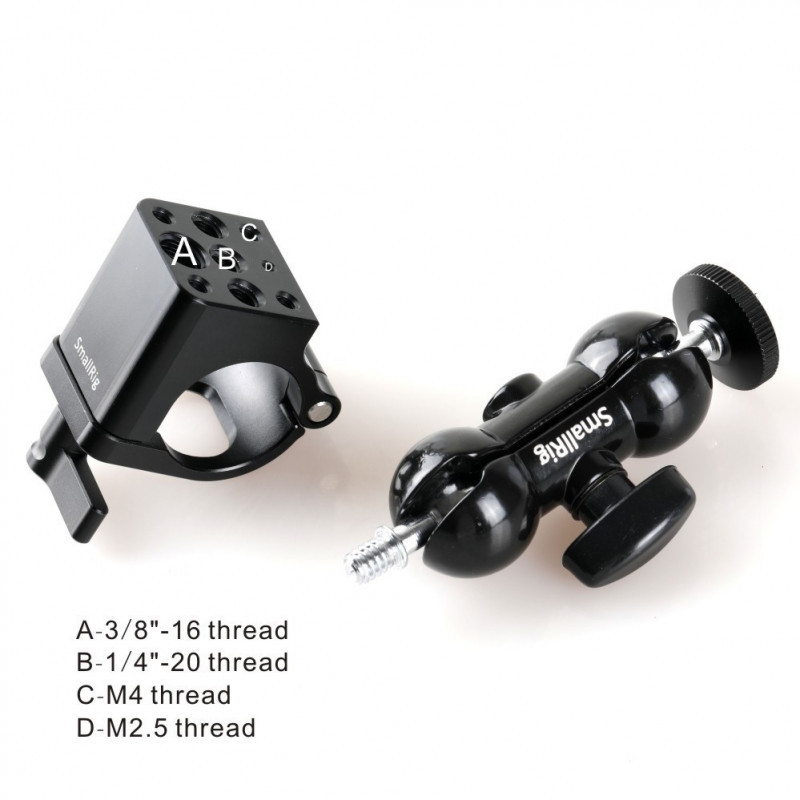  
Double Ballhead with 25mm Rod Clamp for DJI Ronin M/Ronin MX/Freefly MOVI
This rod clamp with articulating double ball head can be attached to any 25mm or 1" rods for products such as the DJI Ronin-M/MX and Freefly MOVI stabilizers.
Your data is protected with 256-bit SSL encryption.

Free US shipping on orders $99+. Most orders ship in 1 business day by USPS, UPS, and DHL.

30 day return policy.
SMALLRIG Double Ballhead with 25mm Rod Clamp for DJI Ronin M/Ronin MX/Freefly MOVI  1878 includes an articulating double ball head and a 25mm rod clamp 1860. You can attach the 1" rod to the existing rail clamp system. A monitor can be mounted with a 1/4" thread. The articulating ball head allows you to adjust the monitor in different positions for application flexibility. 
Key features:
Multi-functional, flexible and anti-drop
Easy to attach and detach
Double articulating ball head
Compatibility:
DJI Ronin M
DJI Ronin MX
Freefly MOVI stabilizers
Any other 25mm or 1" rods
Package includes:
1 x articulating ball head
2 x 1/4" screw
2 x hex spanner

Product Dimensions: 80x70x40mm
Net Weight: 146g
Package Size: 125x103x43mm
Package Weight: 175g
Material: Aluminum Alloy