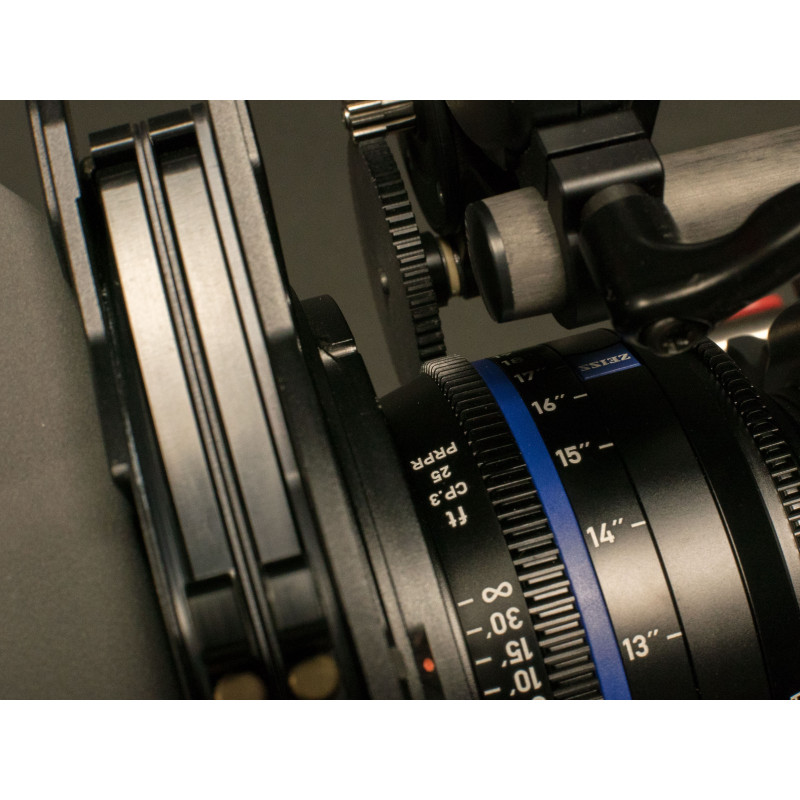  
3XT Upgrade Kit for existing Lenzhound owners
Upgrade available to all current Lenzhound Wireless Follow Focus owners.
Send in your DB-1 and we'll install an upgraded board that gives your system a serious performance boost with 3X torque and run up to 2X faster. More flexibility and more power to drive the largest of lenses.
All new Lenzhound Wireless Follow Focus Systems now ship with the 3XT Upgrade included.

Your data is protected with 256-bit SSL encryption.

Free US shipping on orders $99+. Most orders ship in 1 business day by USPS, UPS, and DHL.

30 day return policy.
Kick your Lenzhound into high gear with the 3XT Upgrade Kit and drive the heaviest lenses available on the market.
Check out our videos below of this new upgrade driving a Zeiss CP3, even with the belt-driven base kit!
Features
300% more torque
Extra flexibility and control over motor speed and current.
Compatibility
Available to ALL current Lenzhound owners.
Steps to Upgrade
Once you purchase this upgrade kit we will e-mail you with instructions on sending your DB-1 motor back to us for upgrading.
After we receive your DB-1 we will install the upgrade kit and ship it back.
Please note that we will upgrade the DB-1 motor to Lenzhound V2 firmware so if you have not updated, you will need to update your RTX-1 controller in order for your controller to communicate with the motor.
Download the Lenzhound Leash to update now.