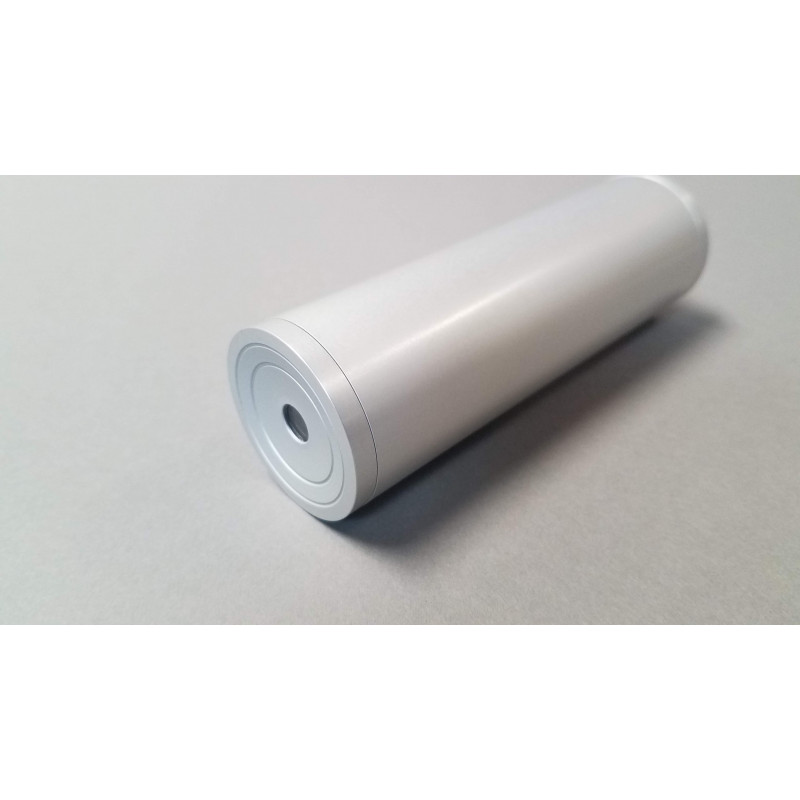  
Stardust Oil Kaleidoscope
Beautifully handcrafted kaleidoscopes for the gift giving season.
Available in Bronze or Silver.

Your data is protected with 256-bit SSL encryption.

Free US shipping on orders $99+. Most orders ship in 1 business day by USPS, UPS, and DHL.

30 day return policy.
"We are stardust
We are golden
And we've got to get ourselves
Back to the garden…"

Beautifully designed and crafted by hand entirely at Motion Dogs studios, the MoDo Stardust Kaleidoscope is a subtle instrument created to provide a sense of harmony and perspective.

Using 2 mirrors and 6 point symmetry, this handmade kaleidoscope is a meditative and delightfully entertaining instrument. Roll the scope to reveal an infinite array of stunning kaleidoscopic displays. The machined aluminum body has clean, minimalist lines. The magnifier eyepiece and the glass objective diffuser are complimented with a waxed, silver finish. The oil object chamber is where the magic happens. The Stardust oil-filled chamber contains hand-crushed semi-precious stones of tigers eye and moss agate, creating an experience that is at once entrancing, enhancing and calming.

Tigers Eye Stone is a crystal with lovely bands of yellow-golden color through it. This is a powerful stone that helps you to release fear and anxiety and aids harmony and balance. It stimulates taking action, and helps you to make decisions with discernment and understanding, and unclouded by your emotions.

Moss agate is the stone of new beginnings. It represents stability, persistence and grounding. The lovely green stone creates balanced, enduring energy and grounding ability. The stone is believed to foster abundance and prosperity and to stimulate creativity.

The Modo Kaleidoscope can go with you anywhere in its velvet bag, or stay on your coffee table as a conversation piece, meditative object or delightful toy. Makes a unique and creative gift for family and friends. Brought to you by the team at MODO for the first time this holiday season.